Vanhat kirjat: The Oxford Dictionary of World Religions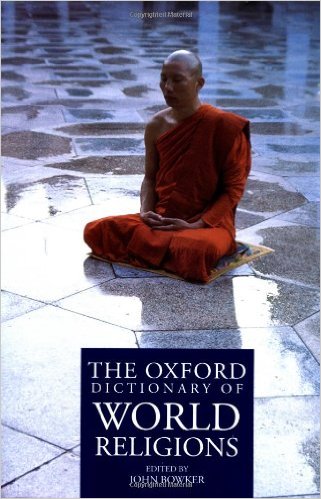 Kirjan nimi: The Oxford Dictionary of World Religions
Tekijä: Bowker John
Kustantaja: Oxford University Press
Sivumäärä: 1111
Kieli:

Englanti
Ilmestymisvuosi: 1997
ISBN: 978-0192139658
Hinta: 25.00 €
Sidosasu: Nidottu

Sisällön kuvaus:
The Oxford Dictionary of World Religions is the most wide-ranging A-Z reference guide to all aspects of the world's religions past and present. Whether the reader seeks quick, accessible answers from the short entries or more detailed discussion from the longer more discursive articles, it offers a wealth of unrivalled and unbiased authoritative detail. With a total of over 8,200 entries, an extensive topic index, and an original and in-depth introductory essay this new dictionary, drawing on the latest research, is the definitive compendium on the subject. Religions - Baha'i, Buddhism, Christianity, Confucianism, Hinduism, Islam, Jainism, Judaism, Shinto, Sikhism, Taoism, Zoroastrianism and Parsis Movements, sects, and cults - more than 500 entries, including Bauls, Cargo cults, New Age, Rastafarians, ISKCON, Soka Gakkai, Hizballah Texts, books - over 1,000 listed and described, authorities, theology, scripture Individuals - founders, leaders, exponents, followers, gurus, philosophers, mystics, heretics, poets Sacred sites - cities, buildings, centres of pilgrimage Customs, practices, dogmas, beliefs, traditions, festivals and fasts, artefacts such as altars, rosaries, icons, torah ornaments, and fetishes Ethics - method and issues including abortion, animals, birth control, just war, sexuality and homosexuality, suicide Themes - on general topics relevant to all religions such as prayer, biogenetics, asceticism, confession, cosmology, art and architecture, music and dance Accessible reference - hundreds of quotations, many translated specially for this book; suggestions for further reading at the end of entries; detailed system of cross-references; alternative spellings given for words with several transliterated forms; table of Chinese headwords given in both Wade-Giles and Pin yin Topic index - listing 13,000 entries on major themes such as Brahman, breathing, death, beliefs, and rituals, heavens and paradises, kami, mandala, mantra and yantra, mysticism, Sufism, yoga, and Zen practice.